SKELETONS OF THE WEEK, MAY 20: THE NATIVE AMERICANS IN THE MUSEUM OF RALPH GLIDDEN

NOTE: PHOTOS COURTESY OF THE CATALINA ISLAND MUSEUM

This post is admittedly completely off topic from the previous ones in this series, which have been centered around the skeletons of presumed martyrs. But it's also a timely post since it relates to a current museum show, and it also reveals an extremely obscure bit of Southern California history. People always ask me when I do talks about charnel houses in the USA if we ever had anything similar here. The easy answer is no, but it's not entirely true.



Ralph Glidden was an amateur archeologist who set up his own museum on Catalina Island off the Southern California coast. His own attempt at a first-rate macabre tourist attraction, his museum is the subject of a current exhibit at the Catalina Island Museum in Avalon, titled "The Strange and Mysterious Case of Dr. Glidden." With little regard for the sacred nature of local burial grounds, Glidden raided Native American graves, gathering together hundreds of bones and other artifacts. He used the bones as architectural elements and to create decorative patterns, based on the famous bone chapel in Malta, as well as others in Italy, after which the Maltese chapel itself was designed. In particular, he devised a system of using long bones as shelving supports and brackets to display skulls and other objects–native ceramics, rugs, and jewelry were interspersed with the bones. He also decorated the window frames with toe and finger bones.



Glidden claimed his museum was "unlike anything else anywhere in this country." That much was true, but very little else about the man was. He billed himself as a "Doctor" of anthropology, but in fact he was a high school dropout from Massachusetts who had trained as a carpenter. Out on Catalina in the early twentieth century, however, he was able to reinvent himself as a kind of local PT Barnum, and act with impunity when it came to the island's native culture–he may have raided upwards of 1000 graves, in the process permanently damaging the archeological record of the island. He hired a publicist to give his attraction notoriety, and started claiming he had unearthed skeletons of giants, and knew of a secret history surrounding the island. The public didn't buy his act, and by the 1930s he was nearly bankrupt. He tried to sell off his collection, eventually getting only a measly 5000 dollars from UCLA. The exhibit at the Catalina Island Museum is up through September 29, 2013.

The book Heavenly Bodies by Paul Koudounaris, a history of skeletons taken from the Roman Catacombs, will be released Fall 2013 by Thames and Hudson. Images from the book will be featured in a gallery show at La Luz de Jesus in Los Angeles, and the book is available for pre-order via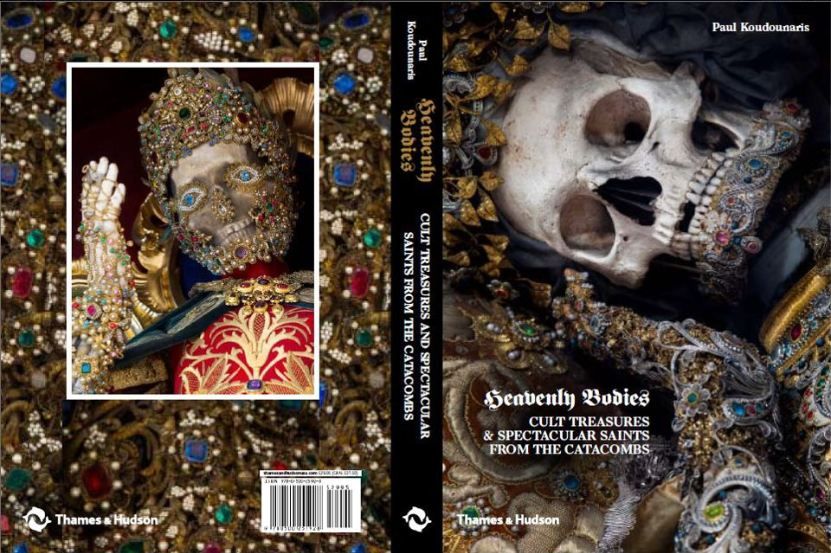 Find the Empire of Death on Facebook:Facebook:

http://www.facebook.com/empireofdeath