SKELETONS OF THE WEEK, JULY 1: THE POMES NECROPOLIS NEAR NAZCA, PERU



The little girl pictured above is Marisol Vasquez Pomes, who lives in a small house in the administrative district of Paradones, near Nazca, Peru. Her family is not wealthy, but at least she has an ample supply of toys to play with, at least if you consider an entire precolumbian necropolis to be a toy. It was about thirty years ago that her grandfather, Manuel, was tilling the land in the family's corn field when he started to discover bones under the surface. A lot of bones–as it turned out, a huge, millennium-old burial site.



Manuel Pomes decided to construct a museum to house the remains where they had been found. He could not afford a proper building, however, so he gathered up boards, thatched pieces of matting, cardboard, and whatever else he could find, and constructed a hut. It was undeniably a bit skid row, but at least all these bones had a home. He put up a sign which read Museo de Mumias (Museum of Mummies) in his dirt driveway, with the expectation that hoards of tourists would come. They didn't.



Handfuls of visitors periodically trickled in. To be fair, his makeshift museum was pretty much in the middle of nowhere, and very hard to find. Eventually the Peruvian government found it, however. Technically, as part of the national patrimony, all of these remains should belong to them. But Peru has an awful lot of patrimony to deal with, so it was decided that the remains exhumed from the necropolis on the family's land might as well stay exactly where they were. So this entire necropolis is still sitting in their backyard. Manuel Pomes died several years ago, but the family still administers the ramshackle museum. It is eminently visitable for a fee of only five soles (a bit under two dollars)–well, if you can find the place. Which most people can't, so to this day the Pomes collection, one the largest in situ collections of precolumbian remains in South America, is almost completely unknown.



The book Heavenly Bodies by Paul Koudounaris, a history of skeletons taken from the Roman Catacombs, will be released Fall 2013 by Thames and Hudson. Images from the book will be featured in a gallery show at La Luz de Jesus in Los Angeles, and the book is available for pre-order via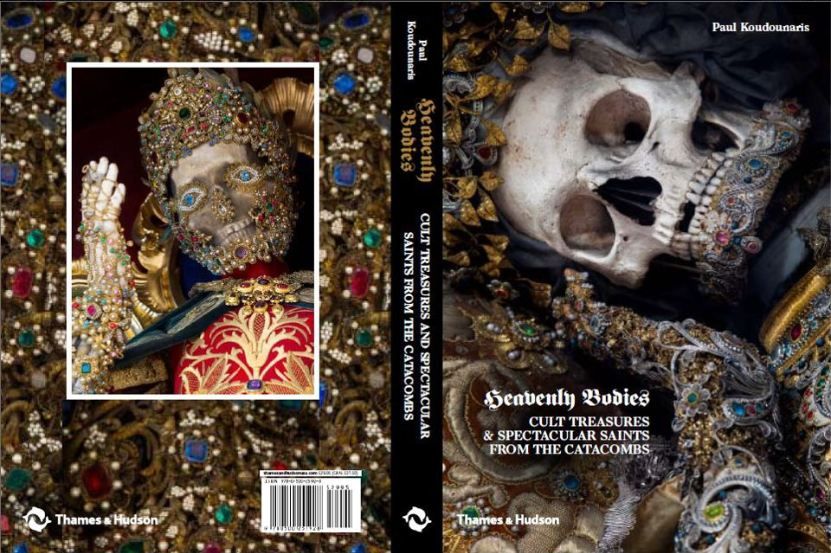 Find the Empire of Death on Facebook:Facebook: