SKELETON OF THE WEEK, MAY 13: ST. NOTBURGA IN EBEN, AUSTRIA



St. Notburga is the most impressive articulated and dressed skeleton in Austria. She is the patron saint of the poor and domestic servants, and is displayed at the Chapel of St. Rupert in Eben, Austria, where she wears a fine white gown and golden necklace with a medallion of a heart. Above her right hand hovers a golden sickle.



Unlike most of the other skeletons I have profiled here recently, Notburga's remains did not come from the Roman Catacombs. Rather, she was born in the Tyrolean town of Rattenberg c. 1265, and had already gained a reputation for charity even while she was very young, giving whatever she had to those who were less fortunate. She eventually entered domestic service, and would give the food leftover from her master's table to the poor. This caused her to run afoul of the miserly mistress of the house, who considered it wasteful, and commanded her to instead give any leftovers to the pigs. Notburga obeyed, but saved what she could from her own food to provide for the poor. For this, she was fired by the bitchy mistress.



She then entered the service of a master in Eben, on the condition that her work not be allowed to interfere with her attendance of church ceremonies. But when her new employer asked her to skip a service to continue working in his fields, Notburga throw her sickle into the air and declared, "Let my sickle be the judge between you and I." The judgment of the sickle was to stay suspended in mid air. Strictly speaking, the sickle's message might be considered a bit ambiguous, but it was in any event a miracle, and one accomplished at the behest of Notburga, and the local aristocracy began to realize that this girl was no simple servant, but rather the Lord's own servant in the service of the poor. A sickle, meanwhile, became her attribute, and is commonly included in depictions of her.



A cult developed around her after her death in 1313. Her remains were laid to rest in the nearest chapel, and her gravestone marked the center of the nave. The bones were disinterred in the eighteenth century, however, articulated and robed at great expense, to create a living icon. She was installed in a glass booth in the center of the altar. Her cult was officially ratified by the Vatican in 1862, and her feast day was established as September 14. She is still highly venerated locally, especially by domestic workers, who can often be seen in the chapel's pews, offering prayers in return for her assistance.

The book Heavenly Bodies by Paul Koudounaris, a history of skeletons taken from the Roman Catacombs, will be released Fall 2013 by Thames and Hudson. Images from the book will be featured in a gallery show at La Luz de Jesus in Los Angeles, and the book is available for pre-order via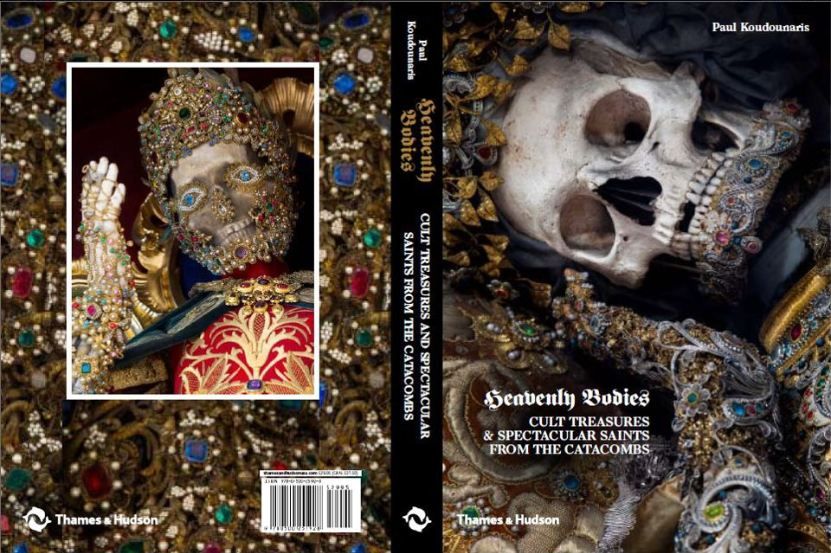 Find the Empire of Death on Facebook:Facebook:

http://www.facebook.com/empireofdeath