SKELETON OF THE WEEK, MARCH 18: ST. FAUSTINE FROM PORRENTRUY, SWITZERLAND



St. Faustine was the last skeleton I found in my research for the upcoming book. I searched for her, scouring old records to try to trace her whereabouts, for a year, until I finally tracked her down in a storage unit for unwanted ecclesiastic items in the back of a Swiss parking garage. By that time the text of the book was already turned in, but upon seeing how extraordinary her visage was, despite her circumstances, I asked the publisher to briefly stay the process so I could include her.



Taken from the Roman Catacombs in the mid-eighteenth century, Faustine was sent to the city of Porrentruy in 1763. An engraving issued to celebrate her arrival called her "a new light" bestowed by God upon the local church, and explained that her virtues were so great that they would instill in the congregation the desire to suffer for Christ. The devotion to Faustine would not last the generations, however, and her elaborately accoutered skeleton eventually became an embarrassment.



She was moved from one church to another. I was able to track her presence until the mid-twentieth century, when she disappeared. I assumed that she, like so many others of this kind, had been destroyed, but then I received an email from a church secretary in Switzerland–they had something in a storage unit that I might want to see, it might be what I had been seeking. I returned to Switzerland to meet a sacristan who gave me access to the unit. There was Faustine, her shrine cracked and broken from the weight of old chairs and pews that were stacked on top of it. Despite a thick layer of dust, the skeleton itself is still remarkably well preserved, and I have no doubt that the costuming and white horse hair wig are original with her arrival in 1763.

The book Heavenly Bodies by Paul Koudounaris, a history of skeletons taken from the Roman Catacombs, will be released Fall 2013 by Thames and Hudson.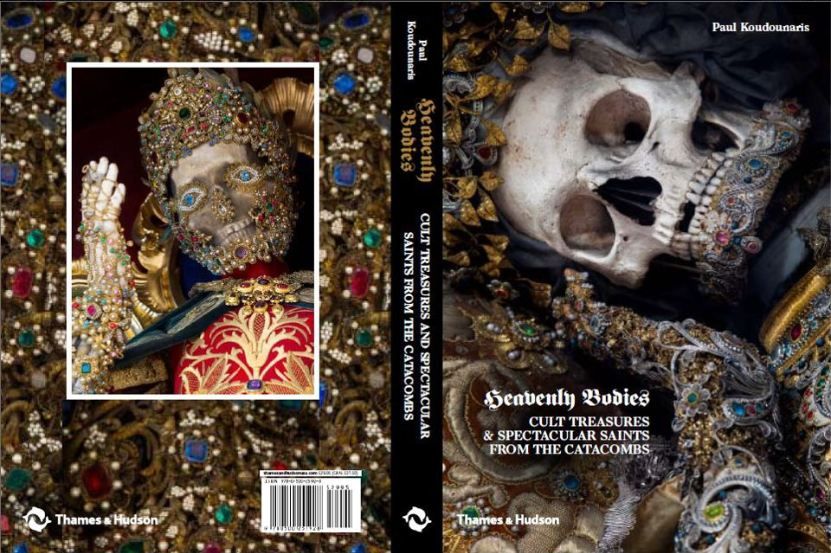 Find the Empire of Death on Facebook:Facebook:

http://www.facebook.com/empireofdeath