SKELETON OF THE WEEK, MARCH 18: ST. PANCRATIUS FROM WIL, SWITZERLAND



Last week's skeleton, St. Maximus in Bürglen, is one of two armored skeletons still extant in Switzerland. The other is his esteemed colleague, St. Pancratius, who arrived in the city of Wil in the 1670s, and has been gracing the local Church of St. Nicholas ever since. Taken from the Roman Catacombs, his bones were sent to St. Gallen, where they were articulated by a team of nuns, who dressed in him Roman-style costuming. His current armor, then, is not original with his display. Rather, it dates to a century later, and was commissioned on the skeleton's centennial anniversary in Wil in order to honor and thank him for a century of service.



What kind of services did Pancratius provide? He was credited with several miraculous healings, most famously involving urinary incontinence. A woman undergoing a severe problem controlling her bladder–so bad, apparently, that her marriage was in jeopardy–said prayers to the skeleton upon its arrival. When she was cured, others suffering similarly also began praying to Pancratius, who became something along the lines of a patron saint for those suffering from incontinence and bladder issues.



Pancratius is nowadays the most identifiable skeleton taken from the Roman Catacombs. He has traveled all the way to Paris, where he was featured in a museum show on occidental and oriental skeletal art, and even wound up on the cover the exhibition catalog. He was also featured on the cover of my own book, The Empire of Death (full disclosure: I was actually the lone dissenter, casting the only vote to not have him on the cover–it was not that I had anything against Pancratius, whom I have done three photoshoots with, I simply thought that a particular skeleton from Weyarn looked better with the design).



The afterlife has not always been so kind to Pancratius, however. He has suffered acts of vandalism, including the theft of his skull in 1989. It was taken during the middle of the day by an unknown thief–the sacristan of the church came in to find it simply gone from his helmet. In a country like Switzerland, which suffers very little vandalism, this was an outrage and made for front page news. Fortunately, the skull was returned soon after, found wrapped up in a bag anonymously left at the church.



The book Heavenly Bodies by Paul Koudounaris, a history of skeletons taken from the Roman Catacombs, will be released Fall 2013 by Thames and Hudson.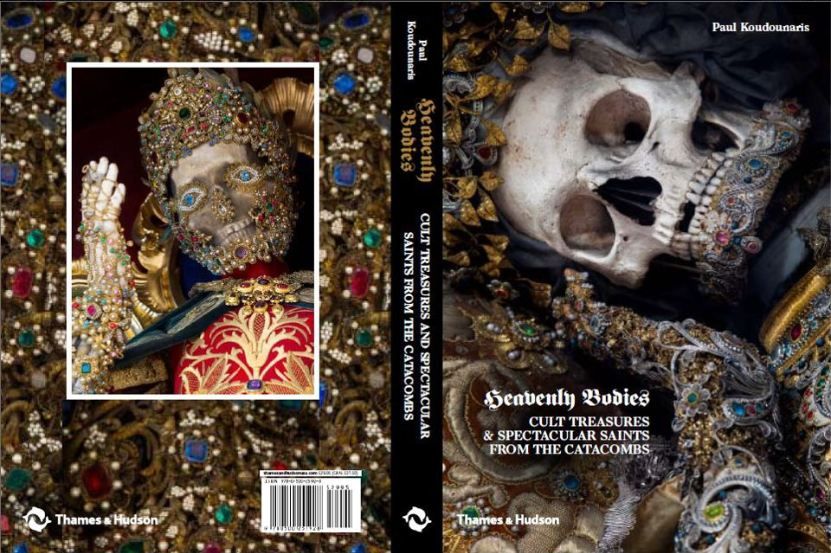 Find the Empire of Death on Facebook:Facebook:

http://www.facebook.com/empireofdeath