SKELETON OF THE WEEK, AUGUST 19: ST. LEONTIUS FROM MURI, SWITZERLAND



The remains of a purported Early Christian martyr by the name of Leontius are probably the most potent healing relics in the history of the Catholic Church. Brought from the Roman Catacombs to the Benedictine monastery of Muri, Switzerland, in the seventeenth century, Leontius quickly began healing anyone and everyone of just about any imaginable ailment. The miraculous healings attributed to him were so numerous that he quickly filled his initial miracle book–a ledger kept by churches to keep track of cases of supernatural aid attributable to their relics–and he soon became an object of devotion for pilgrims. His feast day evolved into a huge local holiday, and those who were too sick to come would send along pieces of cloth to be touched to the relic, so that some of its curative power could be brought back to them.



The powers of his bones–disarticulated, but all present in his majestic altar–even included the impressive feat of raising dead children. In fact, he could not permanently raise them, but he could raise them long enough to ensure that they were properly baptized before they died again . . . which from a modern perspective seems admittedly kind of pointless, but back in a less secular age it was considered a great boon, because children who died without a proper baptism were technically not eligible to enter Heaven, so in fact he was helping to ensure their future in the grace of God. St. Leontius' cult was one of the few that lasted even into the modern world, and to this day next to his shrine there is still a book where visitors can list miracles they attribute to him. Nowadays, of course, there are not many, and most of the entries are the scribblings of tourists who want to proclaim to the world that they are visiting from Florida or some other similarly ghastly locale, but Leontius nonetheless stands with dignity, looking out over his church as a witness to a long past age of faith.



The book Heavenly Bodies by Paul Koudounaris, a history of skeletons taken from the Roman Catacombs, will be released Fall 2013 by Thames and Hudson. Images from the book will be featured in a gallery show at La Luz de Jesus in Los Angeles, and the book is available for pre-order via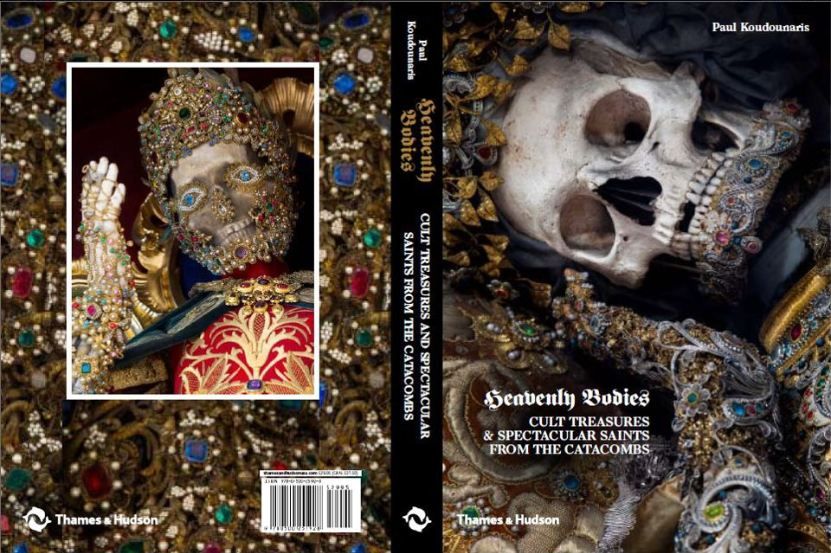 Find the Empire of Death on Facebook:Facebook:

http://www.facebook.com/empireofdeath